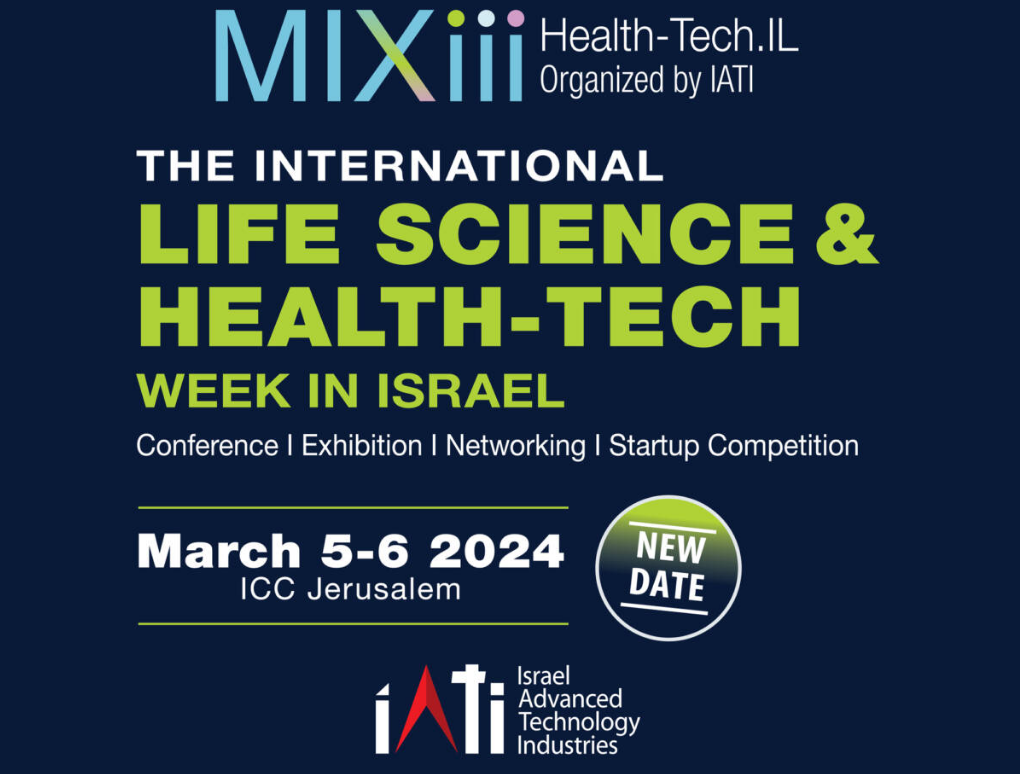 The International Life Cience & Haelths- Tech week In Israel - Organized by IATI
ICC Jerusalem is proud to host :
MIXIII Haelths- Tech. IL
MIXiii Health-Tech.IL is the leading conference in Israel for the Health-Tech & Life Science Industries, bringing together the Life Science and Health-Tech communities from around the world and showcasing the thriving Life Science and Health-Tech environment in Israel.
The healthcare industry continues to shift towards a more integrated ecosystem, converging biopharma, MedTech, digital health and healthcare into a single bio-convergent industry. This year the conference program will feature the industry's newest rising sub-sectors, primarily because they are populated by new companies and because they are leaders in innovation and multidisciplinary capabilities.  These companies demonstrate the industry's ability to take advantage of the excellence in academic research, deep government support and underscore the innovative ecosystem in Israel.
The MIXiii Health-Tech.IL conference will include a mixture of topic-driven sessions, lectures from international industry experts, presentations from technology transfer institutions, and panel discussions that expose the transformative impact of the newly emerging technologies related to the future of healthcare practices. The exhibition offers companies and start-ups from around the world the opportunity to present their latest developments.
we look forward to seeing you