In providing service to our customers, we take care to coordinate, synchronize, and orchestrate all the parties involved in the production of your event, including the close supervision and monitoring of the smallest details throughout the event, as part of our commitment to non-compromising quality.
ICC guests are welcome to use the roofed or open-air parking spaces, both easily accessible for everyone, including people with disabilities.
Need assistance? Call us at +972 (2) 655-8558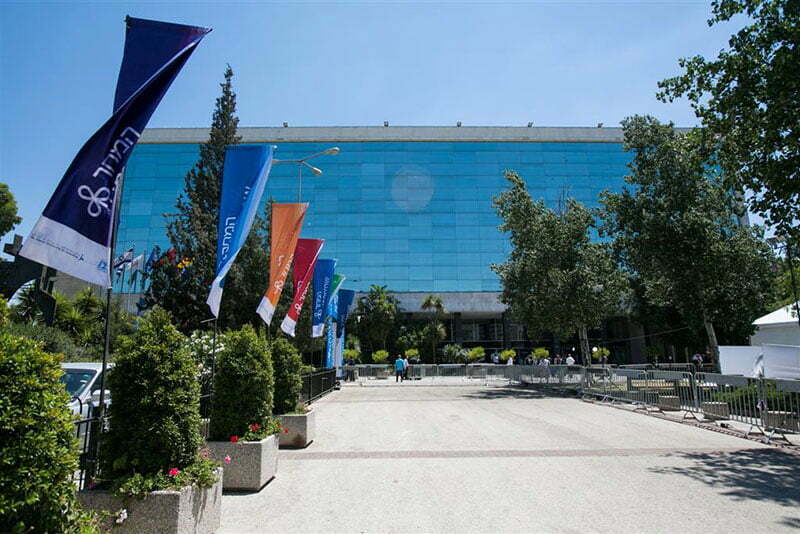 Parking
ICC guests are welcome to use the roofed or open-air parking spaces, both easily accessible for everyone, including people with disabilities. Need assistance? Call us at 02-6558558

Security, stewards, and support
Whatever the scope of your event, ICC provides the required support services with our professional, skilled, and high-quality personnel trained to ensure a smooth flow of your event.

Accessible for everyone
With hundreds of thousands of people hosted at ICC Jerusalem every year, we take utmost care in ensuring access in all parameters, with convenient services and facilities. The parking space for people with disabilities is located next to the entrance. Elevators: eight spacious and comfortable elevators are located near each entrance and between the various levels. Toilets for people with disabilities are available on every level, in compliance with accessibility standards.

Simultaneous interpreting
Accustomed to hosting conferences and conventions from all parts of the world, ICC Jerusalem has built-in interpreting booths in all of our halls, in accordance with international standards.

Accommodation
2,500 hotel rooms, in different price points, are available to ICC visitors within a short distance walk. A pedestrian. The Crowne Plaza hotel with its 400 rooms is accessible via a dedicated pedestrian passage directly from ICC.

Communication
With presidents, prime ministers, and dignitaries visiting us on a regular basis as part of high-profile events, we provide the media with the best working conditions, including: PC stations, internet, and intranet connectivity Any number of telephone lines ADSL, ISDN, and POP data communication lines Video services Conferencing, satellite communication, and more. The pressrooms and modern telecom centers are fitted with state-of-the-art equipment to allow you to communicate with any point on the globe. An optical cable infrastructure connects ICC to the major TV networks to allow real time coverage of international conventions.

Catering services
We believe that culinary aspects form an integral part of the total hospitality experience. For this reason, we offer our customers a broad range of culinary possibilities and flavors. Whether it is an elegant 5-course dinner, an exuberant cocktail party, coffee and pastry in an intimate lounge or spacious garden, a buffet of cold cuts, or cheese and wine – we have it. Our catering services cater to events of every scope, taste, and budget with the best of the world's cuisines.